Auto Finishing Cutting Machine Manufacturer
Publish Time:
Author: Site Editor
Visit: 462
Company Profile
Wenzhou Winrich Machinery Co.,ltd is located in Pingyang county,Wenzhou city of Zhejiang Province,China, established in 1996. It covers land area of 15,800sqm.standardized workshop of 11,000 sqm,and holds 50-100 sets machines production every month,which is the largest in Wenzhou.
Company's main products are:extrusion coating and lamination machines, slitter and rewinder, paper cutter and sheeter, which are widely used in paper, cloth, metal foil, plastic bags, non woven fabric and other materials. Machines are pretty popular in Southeast Asia, Middle East, Eastern Europe, South America, Africa and other countries, it also has occupied 80% of Chinese market. Strong technical team, sophisticated production process, perfect testing means, excellent management level, timely after-service, makes it a professional and brand manufacturer of printing and packaging equipment in China.
product description
DFJ 1100-1700 high speed computer auto finishing cutting machine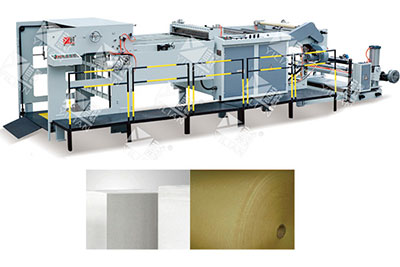 This paper cutting machine is suitable for all kinds of paper, paper plastic composite color printing machine, laminating machine and other large reel packing machine material cutting. Widely used in printing and packaging industry, paper products processing industry, etc..
Main features:
1. The machine adopts the servo motor control long cut, and is provided with a photoelectric tracking correction system and in the product in a cross cutting and slitting, and for the finished products for automatic stacking the advantages of neat.
2. the transmission system uses the start, the photoelectric sensor and so on centralized control, puts the material system to use the pneumatic lifting device. The machine integrates light, electricity and gas, and has the advantages of simple operation, high cutting precision, high mechanical stability, low noise and the like.
3. motor variable frequency speed control, automatic counting, alarm stop, tension digital display and other functions.
Technical parameter:
| | | | |
| --- | --- | --- | --- |
| model | DFJ-1100 | DFJ-1300 | DFJ-1700 |
| diameter of material | 1400mm | 1400mm | 1400mm |
| cutting width | 1050mm | 1250mm | 1650mm |
| cutting lenght | 20-1200mm | 20-1200mm | 20-1200mm |
| precision of fixed lenght | ±0.3mm | ±0.3mm | ±0.3mm |
| production rate | 80-100m/min | 80-100m/min | 80-100m/min |
| paper-piling height | 1200mm | 1200mm | 1200mm |
| power | 8kw | 10kw | 11kw |
| electric | 380v/50Hz Trii-phase | 380v/50Hz Trii-phase | 380v/50Hz Trii-phase |
| requirement of air pressure source | 5.5kg/cm2×5m3/min | 5.5kg/cm2×5m3/min | 5.5kg/cm2×5m3/min |
| weight | 3200kg | 4300kg | 4500kg |
| overall dimension | 7000×1700×1800mm | 7000×2400×1900mm | 7000×2500×1900mm |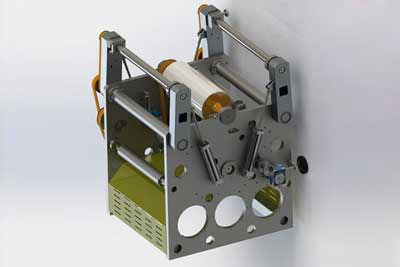 Machine Characteristic:
1.The machine combined the method of central rewinding and surface friction rewinding. It can be friction rewinding or center rewinding or combine both ways of rewinding
2.The machine adopts PLC automatic integrated control
3.A.B rewinding air expansion shaft driven by separate motor Rewinding parameters can be adjusted separately
4.Advanced hydraulic and pneumatic control system. It can realize different ways of rewinding
5.Adopt shaft rotating unload method
Technical parameters:
Unwinder dia: Φ1100mm
Uwinder tension: 10-200N
Rewinder dia: Φ600mm
Rewinder tension: 10-200N
Mini slit width: 13mm
Paper weight: 30-200 g/m2
Max width: 650mm
Max speed: 250m/min
Accuracy: ±0.5mm
Paper core size: 3 inch